DREAM TOGETHER
IN NEW REALITIES
↘
What are Realities?
A Reality is a concept we created to define the form of mixed reality content, similar to an app for a smartphone, or a game for a console, an experience for VR. However, Realities are not just apps, games, or experiences that are independent of the real world. Each Reality is essentially a rule system that runs on top of the real world that participants imagine and play with. "A dream you dream alone is a dream. A dream you dream together is REALITY."
Explore New Realities
MOFA the Duel

Challenge a friend to a wizard duel. MOFA: The Duel is a multiplayer interactive AR game where you and your friend can duel as wizards face-to-face anywhere. Destroy the enemy's shield to win, but don't forget to dodge enemy attacks to protect your own shield!Record your unique gameplay by inviting spectators to your reality.

MOFA the Training

Have you ever imagined dueling wizards in real life? MOFA: The Training is an interactive AR game where you cast magic spells to battle with avatars anywhere. Use your gaze to aim at your target. Cast spells by swinging your arm with an Apple Watch or by pressing the trigger button on your screen.

Quantum Realm

Quantum Realm is an interactive art piece in AR. Interact with 10 different digital Buddhas. Quantum Realm demonstrates how HoloKit utilizes your iPhone's LiDAR sensor and Core Haptics.After entering this reality, step forward and reach out to the Buddha with your hand. Hover your hand over the figure to switch to the next Buddha.

Typed Reality: Rain

The Rain is an interactive art piece in AR. A rain cloud made of letters rains on you and falls to the ground. The Rain showcases HoloKit's ability to recognize humans, objects, and the environment.Enter this reality to experience typographic rain. Enhance the experience with Spectator view.
What is the Realverse?
The Realverse is a concept we created to describe our vision of the future of mixed reality. Unlike the metaverse where humans are immersed in a pure virtual world, the Realverse has multiple parallel digital layers that we call Realities which are built on top of the real world. The Realverse should be interoperable, permission-less and persistent. The Realverse is not owned by any individual or corporation, rather it should run on a decentralized network such as smart contacts and blockchain technology.
Bring your 3D NFT into the Realverse
With HoloKit, you're able to bring your 3D NFT objects, avatars IRL to DREAM TOGETHER in realities. We currently support for Meebits. Send over your Meebit 3D FBX files to us to make it alive IRL. More support is coming.
MOFA:Spells

Meebits

OG:Crystals
Project MOFA is a real-world parallelized series of face-to-face multiplayer AR games for Live Action Role-playing. Immersive yourself in AR, free up your hands, cast spells in real life, together with your friends.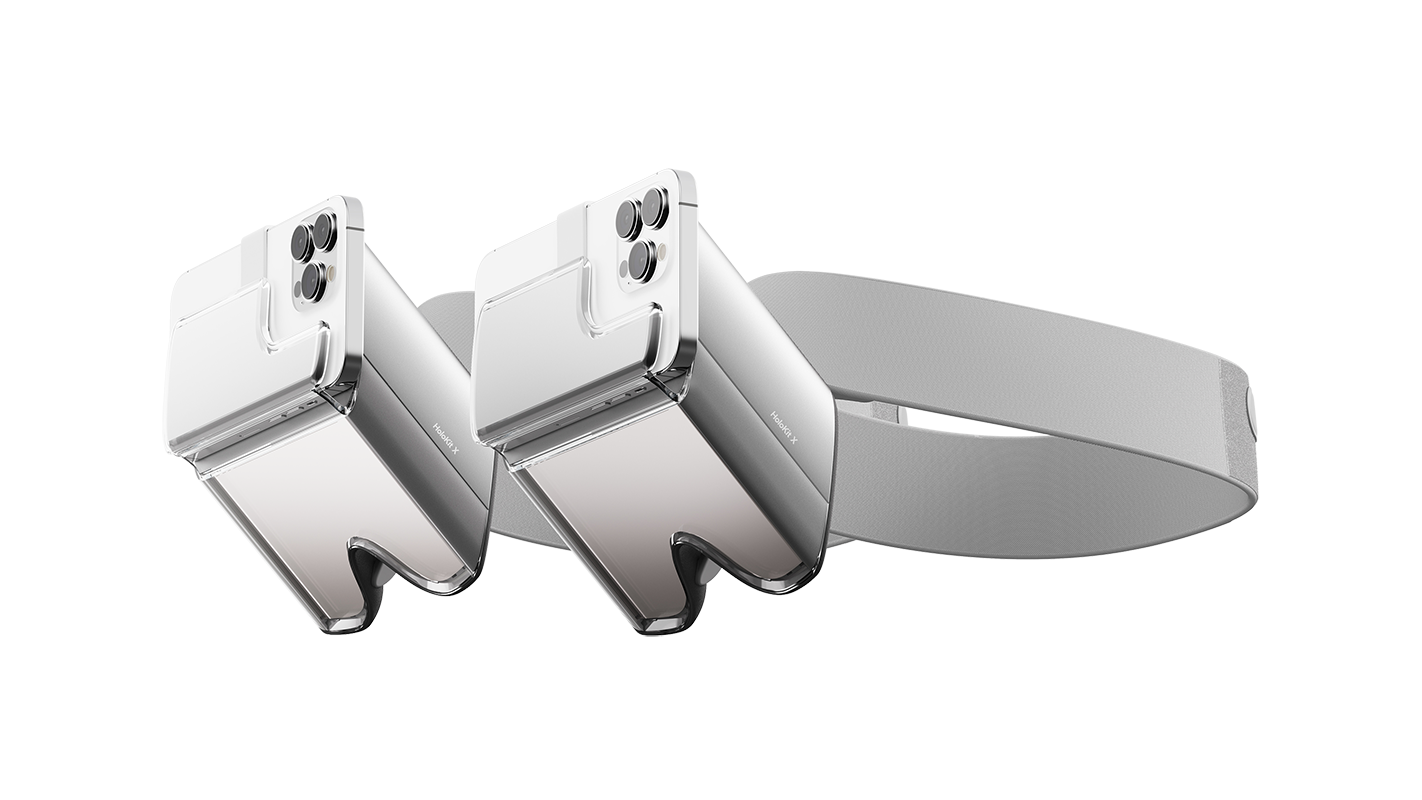 HoloKit X Bundle
$258.00 $249.00
The bundle contains 2 HoloKit X units. HoloKit X is built for multiplayer AR experience. Buy a bundle and Play with your friends! HoloKit SDK is also available now, find that on our Developer page.
Buy Now